SIMEG News and Announcements
April 23rd: Basic and advanced treatments for sacroiliac joint pain BEFORE considering surgery
In cooperation with pain physicians and physical therapists
February 1st, 23: expert collaborative review of the treatment of sacroiliac joint pain. Speakers: Timothy R. Deer, MD, Davwood Sayed, MD, E. Jeffrey Donner, MD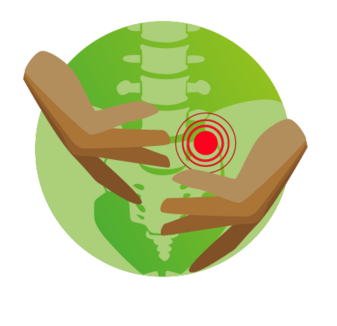 The conservative treatment approach may differ in each region and among professionals and we highlight some of them. These differences are worthy of discussion. We respect the conservative therapy methods and techniques of all professionals and invite you to share your opinions.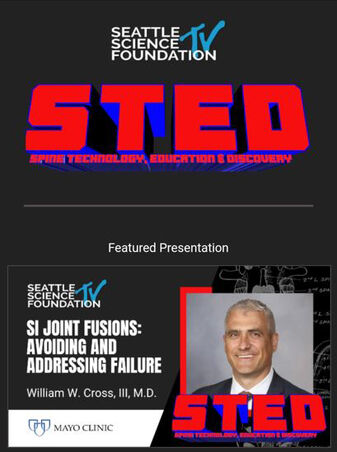 Those who could not attend the announced webinars can watch the recordings. See the latest boadcast of the Seattle Science Foundation Webinar: SI Joint Fusiions - avoiding and addressing failure, speaker William W. Cross, III, M.D. on Jan. 18th, 2023. Post your comments.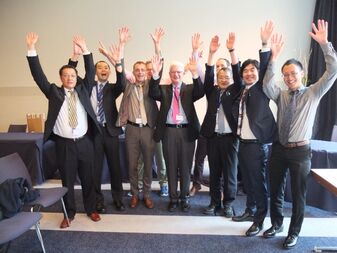 New Members
New members from Asia and the USA, dedicated to help SIJ patients, joined our group in the new year 2023. We welcome
Drs. Takeshi Sasaki, Ayumi Kaneuji, Keisuke Ito, Lynn Maeda, Juichi Tonosu, Jyoji Shin (Japan)
Dr. Picharn Pichyangkul (Thailand)
Dr. Igin Ginting (Indonesia)
Dr. Bruce Dall, Roberto Aranibar (USA)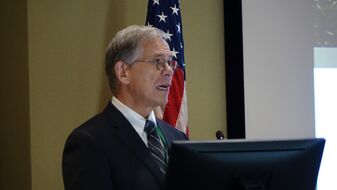 The SIMEG board decided to publish lifetime achievement recognitions of merited members. The first choice is Bruce Dall. Congratulations and a Happy New Year!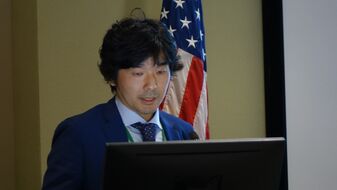 We welcome our president elect, Daisuke Kurosawa MD
Dept. of Orthopaedic Surgery / Japan Sacroiliac Joint and Low Back Pain Center
JCHO Sendai Hospital, Sendai, Japan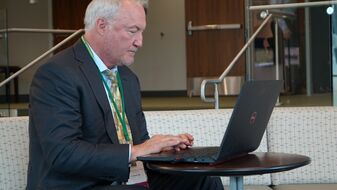 We thank our past president Dr. Jeff Donner for his presidential work in the difficult pandemic season. He initiated the series of educational webinars which started with the first ICSJS in 2021.
One of the most important webinars was the Safety Symposium in October 2022 with a lively debate on surgical safety aspects based on lectures of David Polly, MD and Thomas Freeman, MD. The debate may be downloaded here.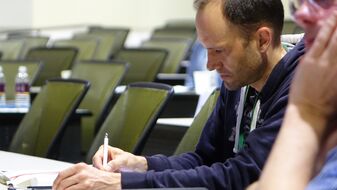 In cooperation with ESD in Innsbruck SIMEG has now installed the International Sacroiliac Arthrodesis Registry (ISAR). Create your user account by filling out the form below and join this important project. Thanks to Martin Blay for his work.
Join the ISAR Case Registry
The registration of surgical cases is helpful to understand the healing process and pros and cons of various new devices and technologies. And, moreover, surgeons and patients can participate and will be able to observe the benchmark of clinical outcome after SIJ fusion.
What is the purpose of SIMEG?
There is an undoubted need to perform surgical treatment in cases of painful degenerative SIJ dysfunction if nonsurgical therapies continue to fail. The introduction of new surgical techniques and medical devices cause new challenges to the spinal surgeon. The international association 'Sacroiliac Medical Expert Group e.V.' was founded to explore the questions of pelvic girdle pain and SIJ syndrome more deeply and to evaluate and develop diagnostic and therapeutical standards and guidelines without bias. Get in touch to learn about our projects.
There's a reason why the majority of doctors do not consider sacroiliac joint fusion as a standard of care.


Right now, the SIJ fusion world is a total free for all that is using one approach (the 510(k) approach) with no one but industry in charge of educating the surgeons or providing oversight for the surgeries that are being performed. Complications do occur, and are currently managed in haphazard ways with no accountability to anyone. The one person who is really left out of the equation here is the patient.
"It is wonderful that there is now an institution which tries to collect the data – which are very poor until now.
I am really thrilled about the increased interest of my life commitment – the sacroiliac joint. You might know I have been working on the field since 1986. I am very glad to hear that several orthopedic surgeons are realizing the importance of the SI-joint. As well I think planning of a conference is extremely important to give it an important impact. The fate of the SIJ should be taken care of.
If the patient has two lesions and you only treat one, the patient will still be unhappy! You never think about the sacroiliac joint if you don't think about the sacroiliac joint.
As an enthused participant I would like to give you a feedback on your meeting in Hamburg: The quality of lectures and discussions had been truly outstanding, it was worth the long travel. Being a manual physician as well as interventional pain therapist I really drew important benefit. Unfortunately until now only few collegues are considering this topic. I am very open to cooperate!
"I highly appreciate that an association is now dealing intensively with this problem which is an urging problem within the field of spinal pathologies - not only in the respect of surgical therapies. I consider it immportant that this - oftentimes mystifyingly approached - problem of SIJ now starts to enter the solid ground of natural science."